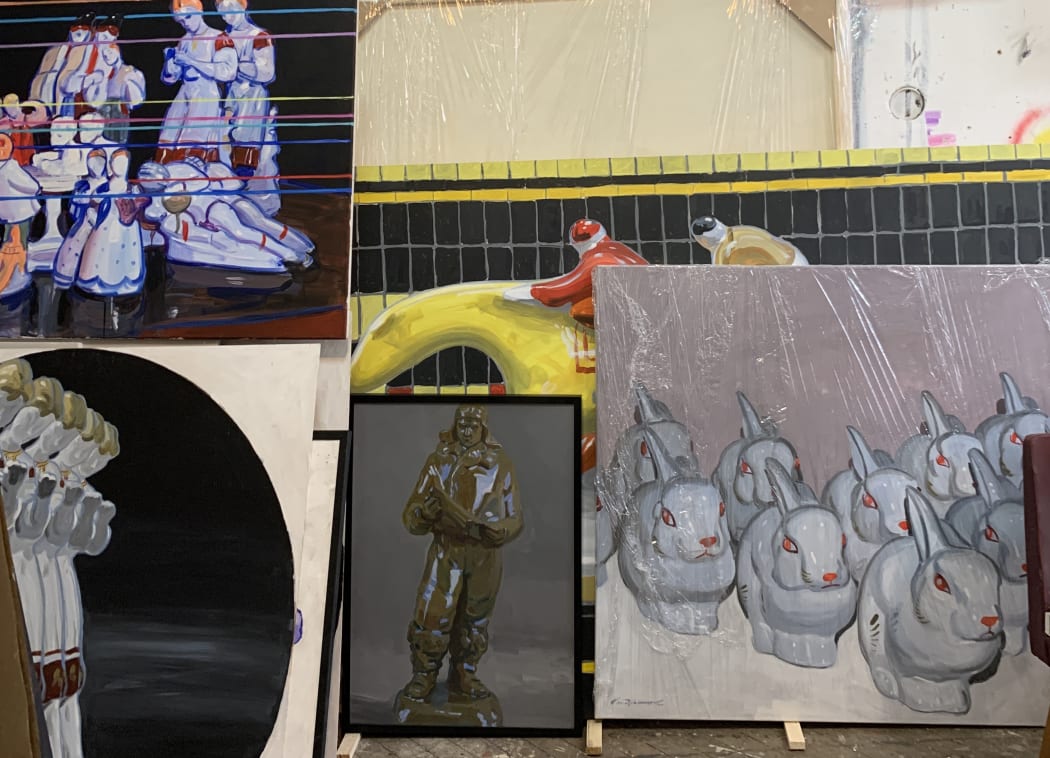 How has the quarantine affected your artistic life?

The quarantine surely had its effect on my art. Before there was a lot of social life and in the quarantine, you stay with yourself and spend more time in your studio, think more and analyze more. I came up with new ideas—the new series that I am developing right now with porcelain. I think quarantine affected a lot of people. Perhaps it was a positive effect on most of the artists-everyone created a lot of new paintings-new series.
What living artists do you follow?

I can't say I follow much Ukrainian artists—from time to time I watch and read some interviews by contemporary artists. I quite like Oleg Tistol, his thoughts and what he says. I heed to more established artists.
Where do you find inspiration for your artworks?

Inspiration. I don't necessarily believe in finding inspiration. I feel like it comes in the process of working. Sometimes an idea comes to you when you're on the bus and you have to run to the studio and work on the idea, stretch the canvas. At the moment, my inspiration is Soviet porcelain figurines.
What do you aim to say through your works?

I don't want to say something; I rather aim to ask a question. I think art raises questions, to certain reflections and thoughts. I don't know the answers to the questions, so I work on answering the questions with the viewer and present the ideas I have in my mind-transformation of porcelain, soviet past and so on.
How do you see your career progressing?

Career. I don't like that word. As for development, I see myself as an artist in future. I want to work in a more large-scale sense. I'd like to work with different media-this is the direction that I'm moving towards and my ideas are coming into life.